Why do we use WordPress to build your high-performing website?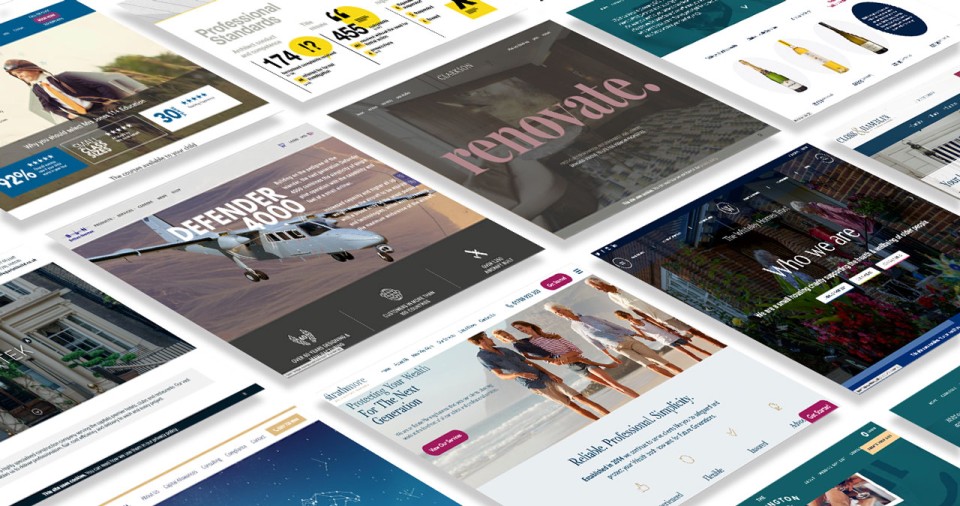 Like over a third of the web, most websites we build at Pad are made using WordPress. Our developer, Mark Williams, explains why WordPress is our "go-to" content management system (CMS) for developing websites.
What is Content Management?
A content management system provides an interface for content (text, images and other media) to be added to and edited on a website. It will usually provide a systematic way of organising content while displaying it consistently via a template.
What is WordPress?
Used by an estimated 35% of websites on the Internet1 (at time of writing), WordPress is a highly extensible, fast and secure content management system. For us here at Pad, it provides a good balance of end-user ease-of-use and development potential meaning we can almost always satisfy our clients' needs using it.
Open
WordPress is an open-source development with a huge following of developers and designers. The benefits of open-source software are well documented…
WordPress will stay up to date with the latest technologies and trends.
WordPress will remain safe and secure with patches and updates deployed quickly.
WordPress can easily be extended and customised.
WordPress is not a niche system requiring specialist knowledge to work with.
Secure
Ensuring each client website is protected from hacks and attacks is vital to us here at Pad. The WordPress core is monitored by a dedicated team of more than 50 security researchers and engineers who continuously release security patches. Any security updates are automatically applied to WordPress without any user intervention, keeping WordPress invulnerable to the latest threats.
Custom templates
Synergy with your brand design is paramount at Pad, and WordPress allows us to create custom templates that seamlessly present brand styling and design language across multiple devices, meaning websites looks just as good on mobile, tablet and desktop.
The websites we produce are built to fit in with your brand and marketing objectives. Because WordPress gives developers absolute control over the template design, we ensure the templates of your site fit your message, rather than your message fitting the template.
Plug-in library and extensibility
Beyond layout, functionality within WordPress can easily be extended through plug-ins. There is a huge library of plug-ins developed by the WordPress community providing all sorts of enhancements. For example, visitor engagement, e-commerce, visitor analysis, enhanced security, media management, and much much more.
At Pad, not only can we call on this huge library, but WordPress allows us to develop our own plug-ins. Virtually any functionality can be added to WordPress this way.
Easy user interface
As standard, WordPress provides a clean and simple administration interface that allows content to be added and edited on any modern device.
Through WordPress' user management system, any number of users can be granted administrative privileges. This allows clients to provide access for their staff so they can add and edit their own content directly.
The admin interface can also be enhanced through plug-ins allowing for management of ancillary functions such as e-commerce fulfilment.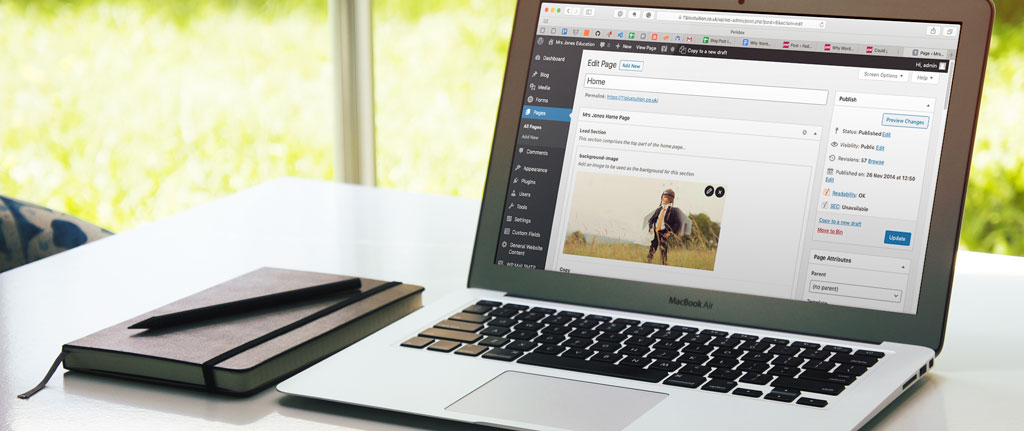 The WordPress editor user interface
Search engine best practices
A Pad-built website is designed to maximise returns for our clients, whether your goals are sales, enquires, service delivery, or some combination of these. However, attracting visitors to begin with is also a high priority.
WordPress allows us to build websites with search engine best practices in mind, and plug-ins provide additional tools to help sites perform well in search engines.
Final word
WordPress is fast, secure, reliable and powerful. It provides a great balance of functionality, creativity and usability. It is unlikely to suddenly disappear or stop working and the software itself does not incur ongoing costs.
We selected WordPress for our website design and development services around 15 years ago and have not looked back.
Talk to Pad today about designing a great WordPress website for your business!
Notes
1. Source: wordpress.org – 35% of top 10 million websites on the Internet