2022 – A good year for Annual Report Design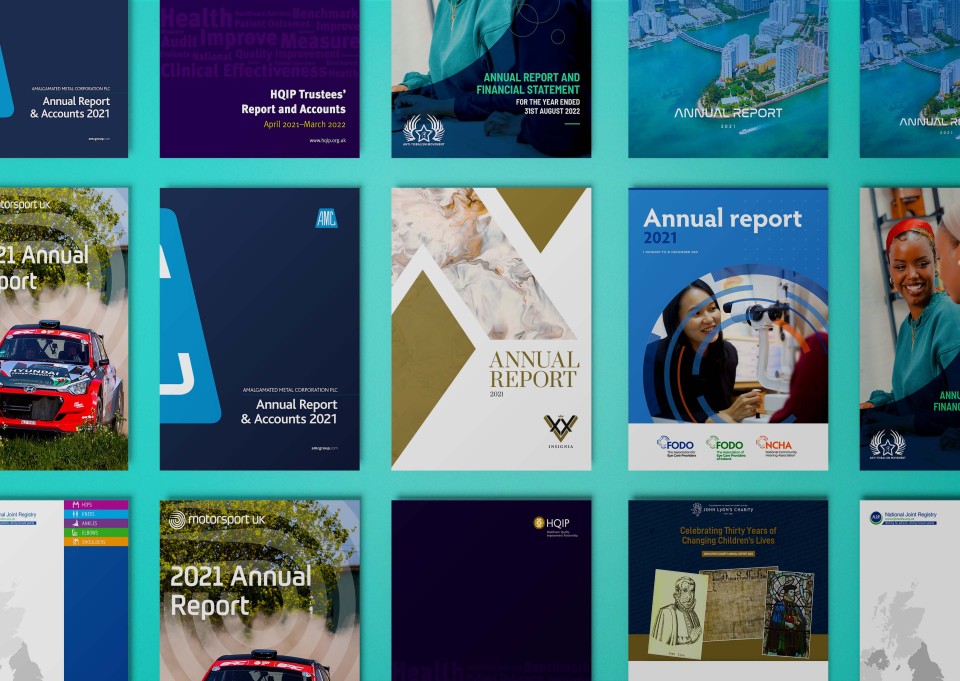 2022 was a good year here at Pad. Not only was it our 20th year in business, it was also one of our busiest years working with clients on their annual reports.
Alongside our client's regular reports – some of which we've been designing for over 15 years – a number of exciting new annual report clients were added to our growing list. Reports designed in 2022 ranged from a small 20-pager right the way up to a monster 400-page tome.
Over the year, we created reports in the following sectors:
Banking
Charity
Commodities Trading
Culture
Healthcare
Motorsport
Security
Combined, these covered over 800 pages, with hundreds of tables, charts, graphs and infographics accurately created to each individual brand style.
Our 2022 reports included traditional print design, website-based reports and screen-only interactive PDFs – all produced to the same high standards we pride ourselves on, with equal attention to detail throughout.
As always, we received some glowing feedback, including the following:
"Amazing team, super easy to work with and executed our Annual Report perfectly. They tried to meet every deadline even when goal posts were changing and delivered a really luxurious result. I highly recommend Pad."
Youlia Nagaytseva
Head of Marketing, Insignia
To view some of our reports in full, check out the following links:
If you need an expert's eye for your report design in 2023, please call 020 8662 6030 or request a quote.