Reporting for duty with AMC Group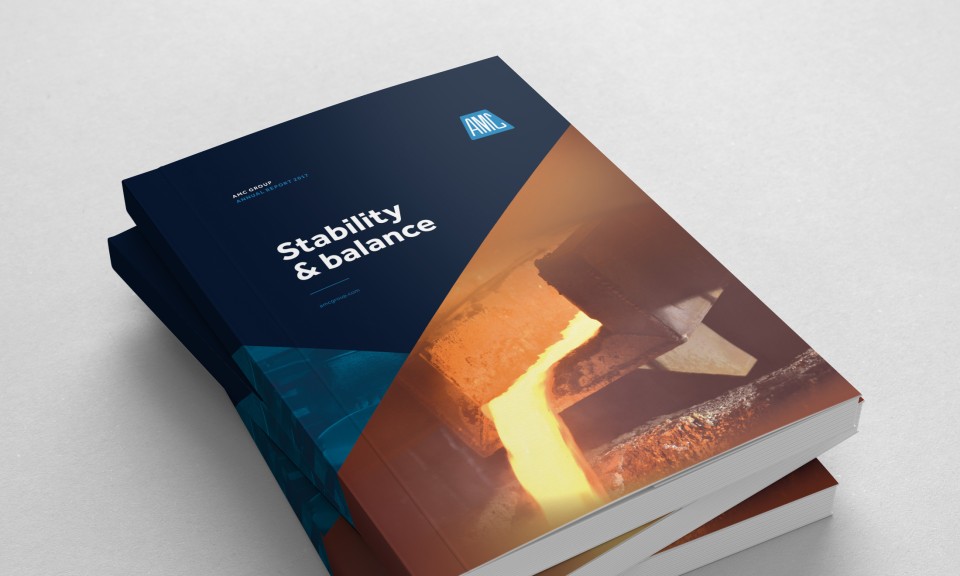 Annual Reports are among the most important documents produced by a company so it's crucial to get them right from the start of the process.
That's something Ines Viana, AMC Group Marketing Officer, was keenly aware of when she was searching for a new design agency for AMC Group's Annual Report. By chance, she found Pad Creative through a Google search and asked them in for a briefing. "Pad captivated me for various reasons starting with the initial meeting," she said. "I clicked with Alison, Pad's Creative Director, and realised she understood my requirements and was asking all the right questions. The price/quality ratio was also very appealing.
"Alison listened, asked me questions and nailed the brief immediately. I wanted white space, clean lines and the feel of evolving from the previous year but not changing the whole look and feel."
While Alison oversaw the project, Adam Bishop handled the day-to-day design and project management. He said: "AMC really wanted a natural progression from the previous year while keeping the brand intact. I kept that at the forefront of my mind throughout the process. We used strong diagonal lines with infographics and iconography while the text and figures were clear and uncluttered. Clarity of information was key, so adequate white space and a clear typographic hierarchy were top of our list. The design elements are intentionally minimal, giving the report a slick and executed feel while not intruding on the copy or data."
It's not unusual for an Annual Report design project to have its stressful moments but Ines reveals this project was smooth sailing all the way, saying: "Alison and Adam were understanding, responsive and extremely professional. Feedback has been very positive and everyone agrees this is a great progression from last year – exactly what we wanted to achieve."
See more about the AMC Annual Report design in our portfolio.