We create for We Achieve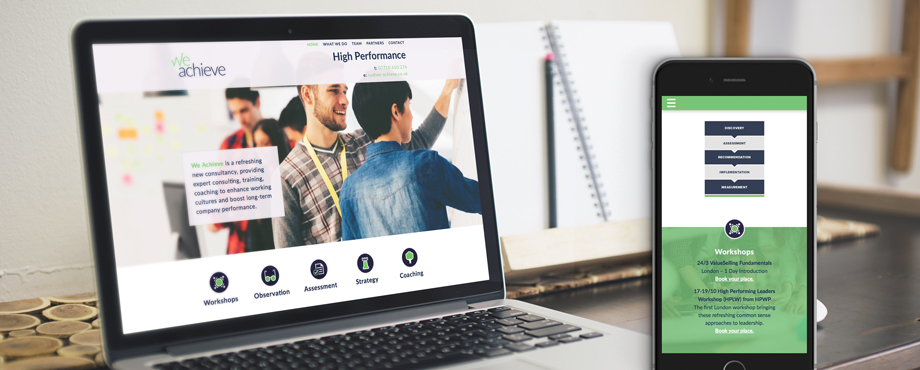 Decisions, decisions. When you're setting up a new business it seems there are a million and one decisions to make. Choosing your new branding and building a website are among the most important – but where do you start?
This was Su Askew's dilemma when she launched her high performance consultancy, We Achieve. Her business is all about helping people and companies achieve their potential so she wanted the branding to reflect that while making a strong visual statement on presentations as well as printed material and the new website.
Su approached Pad to see how they could help translate her ideas into reality. The result is a brand that's strong yet approachable, while clever use of lettering makes a subliminal link with growth. Check it out at www.we-achieve.co.uk
She said: "I chose Pad because their work is high quality and I knew they would be great to work with. I wasn't disappointed! They spent time getting to know the new company by asking me lots of questions that really helped me focus on our position in the marketplace and what we want to achieve. The whole process was really collaborative and they guided me throughout. They came up with three design concepts that covered everything from the logo itself to the look and feel of my business cards and any marketing materials. They captured my company well – selecting just one was the hard part.
"We Achieve is all about people. Pad understood that and the final branding is a great launchpad for the company."