Grand Designs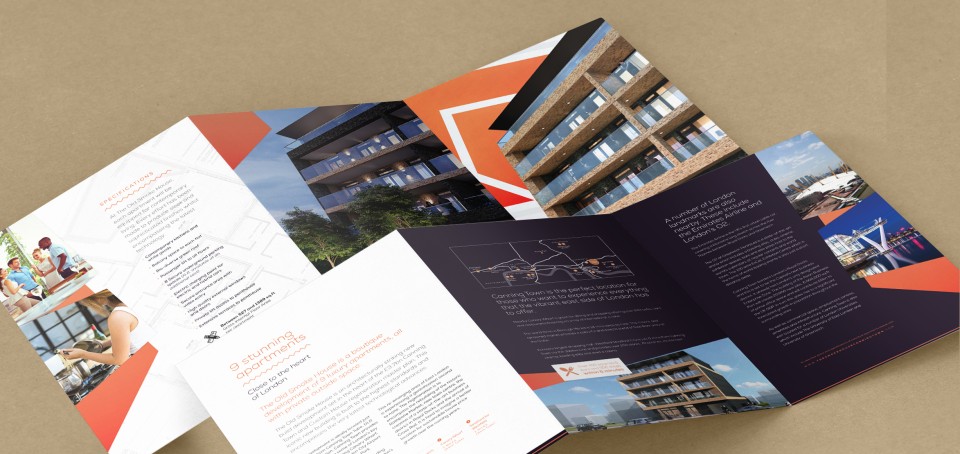 Have a look at one of our latest projects – we've created the logo, website and brochure for The Old Smoke House, a boutique development of 9 luxury apartments in London's Canning Town, http://www.thesmokehousecanningtown.com.
Our client, Lourdes Estate Agents, needed collateral that pictured the lifestyle available at The Old Smoke House in order to market the property – even though the project had not yet been built. So Pad's designers worked with architects and 3-D visualisers to help portray the building for potential buyers. The project was in its very early stages when we got on board so we were also able to brainstorm name generation ideas with the estate agent and property developer.
"As designers, this was a really exciting aspect of the project," said Jon Garrard, Pad's Director of Business Development. "The architects had detailed drawings and models of the striking new-build development showing the apartments from every angle. We needed to bring these to life so that buyers could envision themselves living at The Old Smoke House. It's great working with other design disciplines – together, we've been able to show this development off to its full advantage.
The Old Smoke House is close to some of London's key destinations including Canary Wharf, The O2, as well as hundreds of shops and restaurants. London's Borough Market, is just a short hop away while Europe's largest shopping mall, Westfield Stratford City is a few minutes away by Tube.
Jon said: "The brochure and website show buyers how The Old Smoke House is not just a great place to live, but it's also a smart investment. As a result, our client has been able to sell several of the properties off-plan. We've always believed that great design pays dividends for our clients, and this proves it."