Tradeswomen at your Service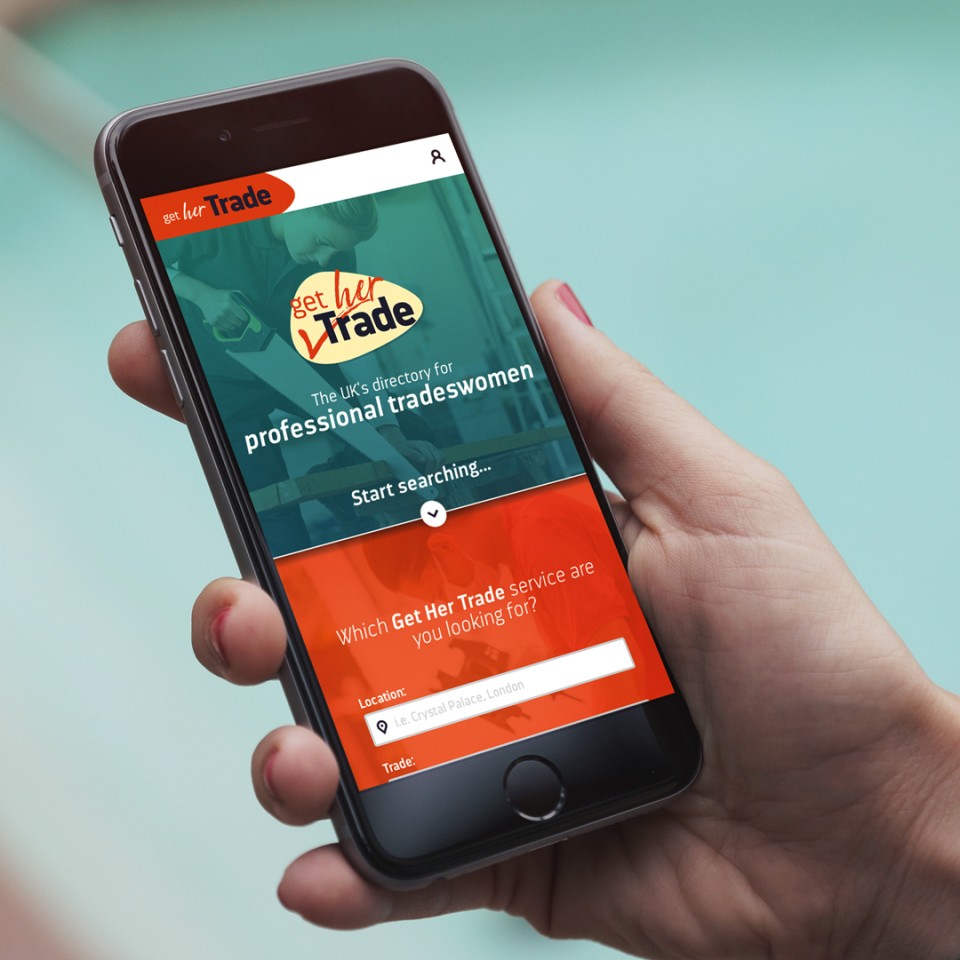 Do you need a plumber, electrician or central heating engineer? Have a look at gethertrade.com, a website designed by Pad Creative incorporating a database of female tradespeople available in your area.
Get Her Trade is the brainchild of Natasha Clark-Withers, a former British Gas engineer who set up the business after feedback from customers who wanted more tradeswomen in their homes. Vulnerable people, especially the elderly, feel more comfortable inviting a woman into their home. Other customers like to support women in male-dominated industries, and everyone wants the best person for the job – regardless of gender. Each tradeswoman is safe, reliable and quality-checked by Natasha and her team.
Gethertrade.com is the heart of Natasha's business so it was important that she worked with the right partner to set up the website. She said: "I looked at so many different web design companies but Pad stood out from the rest. They had a great feel to them and their work looked amazing. When I initially spoke to Business Development Director, Jon Garrard, about my idea he really got it and could see the need for the site.
"When I came to Pad I really didn't know exactly what I needed or wanted for the business. I just had an idea and they helped me develop it. They guided me through the whole process from brand design to website and gave me the freedom to change what I wanted to make sure I got the final design perfect. The colour scheme and the way it works are all just fantastic. When you've had an idea for so long it's hard to give it to someone else because you leave yourself open to have the idea ruined but Pad just made it even better than I could have imagined."
And Pad did more than just design the website, Jon worked with Natasha on ideas to expand and develop the business. She said: "Jon has been fantastic and the whole team advised me on how the site should look and things to include that would help with marketing the site. I think the fact that they really believed in the idea helped so much.
"Everyone who has used the website absolutely loves it and is amazed at what has been designed. The tradeswomen find it really easy to use and update with their details which makes my life easy!"
Gethertrade may only be a fledgling business but Natasha has big ambitions for the future.  She's exploring the idea of selling advertising to relevant companies to generate income and she plans to expand not just in the UK, but worldwide so that everyone can choose the right person to work in their homes. Watch this space…