Dishing up a profitable website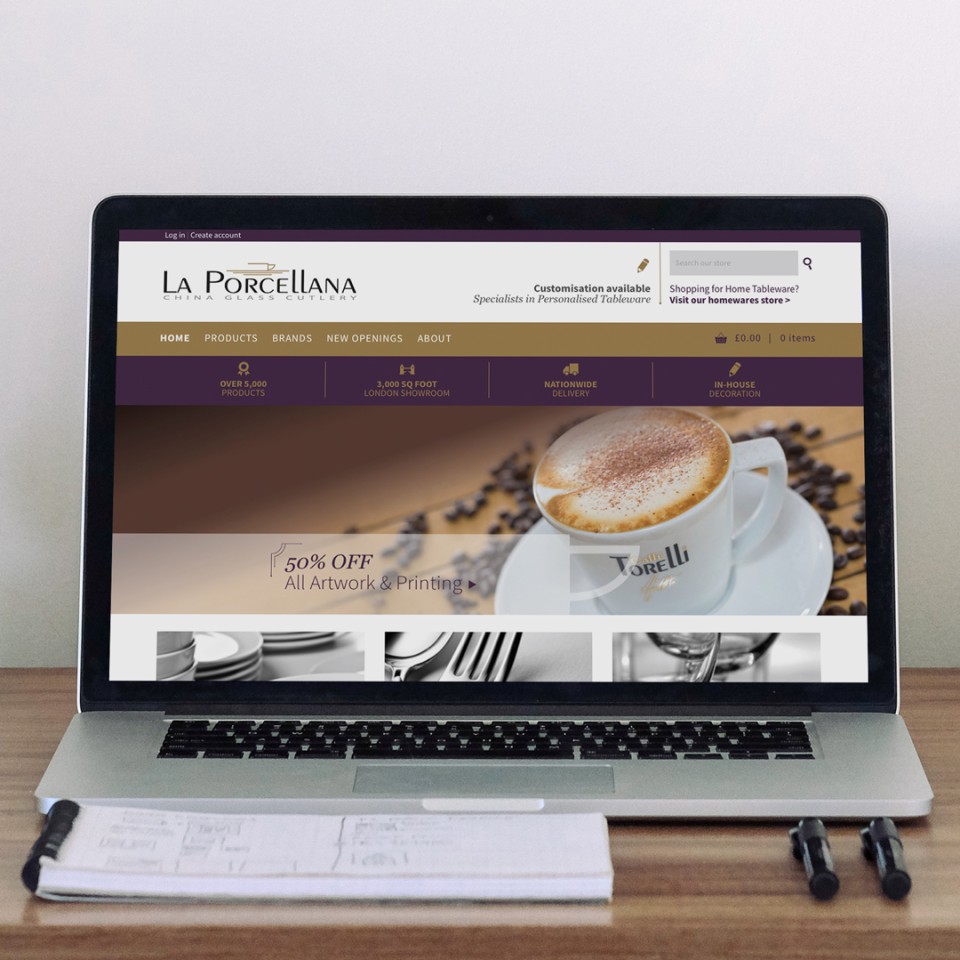 The right website can make a huge difference to your sales – just ask Paolo Costa, owner of La Porcellana. Paolo asked Pad to help him 'fall in love with my business again' with the design and build of a new website to showcase the company's quality tableware products, and the investment in the new site paid dividends as soon as it went live.
Just four weeks after its launch, the company's new website generated £5,000 of income with sales continuing to climb along with the launch of a digital marketing strategy.
Paolo's father is one of the founders of Costa Coffee, so there's a proud tradition of strong retail brands in the family.
The company has a 3,000 sq ft London showroom, but Paolo had ambitions for the company. He wanted to appeal to buyers throughout the UK and beyond who couldn't come to London to view the products in person. The original, static website didn't do justice to the quality or number of products on offer and it wasn't helping the company progress, so they called on Pad.
With more than 10,000 quality products on offer – and more to come – this was a project that required flair and attention to detail. Luckily, Pad has plenty of both! The result is a stylish site packed with photographs and information about every one of the thousands of products on offer at La Porcellana.
From everyday crockery to top-quality crystal, there's something for novice cooks and restaurateurs alike. Therefore, one of Pad's biggest challenges was designing a site containing such a wealth of information but that buyers could navigate with ease.
"It was certainly complex to build because of the level of information and accuracy required," said Pad's Business Development Director, Jon Garrard. "However, it was a fun project and we're very proud of the end result. As La Porcellana continues to extend its product range, the company will be able to update the website to reflect everything it has to offer."
Paolo is delighted with result. He said: "Laporcellana.co.uk has really opened up opportunities for our business and proved its worth within days. I was looking for something really special and Pad pulled out all the stops. The new website has been a real boost for the business and reminded me why I love retail so much."