Joint Registry Report out now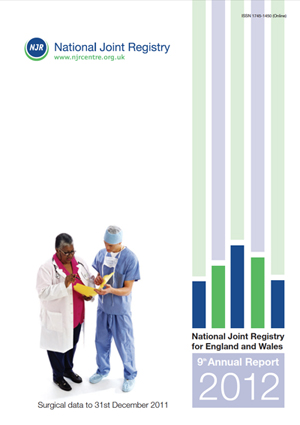 Hot off the press is the Annual Report for the National Joint Registry – a 210-page document that we designed and printed in two languages (English and Welsh) in just two months.
The Report reviews the important work of the National Joint Registry which collects information on all hip, knee, ankle, elbow and shoulder replacement operations and monitors the performance of joint replacement implants. It's the largest registry of its type in the world, providing information to all those in the management and delivery of joint replacement surgery and to patients.
"It's the second year that we have produced the Annual Report for the NJR," said Pad's director of Creative Services, Alison Steward. "This year we've developed the design so that it better reflects the NJR brand. It's exciting to work on such an important project and the combination of charts and graphs – as well as working in two languages – has kept us on our toes."