We're bending over backwards for International Yoga Day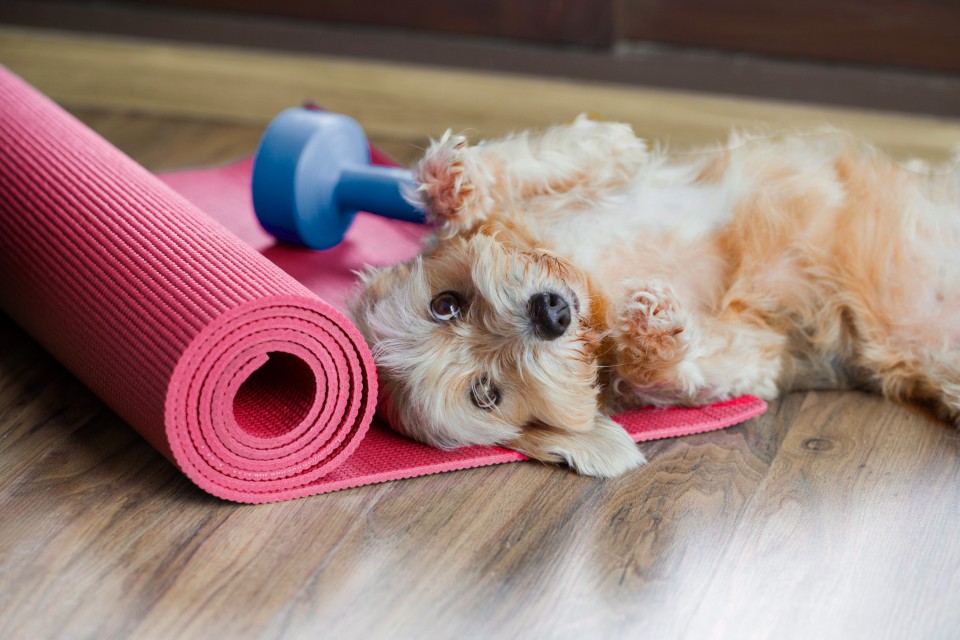 The Pad team are known for their flexibility but you might not know that that flexibility extends beyond an adaptable outlook – each Thursday they take an hour-long yoga class to refresh their minds and bodies and relieve tension.
The class is run by yoga teacher Louise Renwick. She said: "Ali Steward, Pad's Director of Creative Services got in touch with me about three years ago. She had been practising yoga for several years and she felt the classes would benefit the Pad team.  I tailor my classes to my students' needs so for Pad I offer an antidote to their fast-paced, often hectic, sedentary jobs. The classes get their bodies moving mindfully, calm their minds and unravel the tension related to the typical misalignments of slouchy desk posture."
Pad's Web Developer Riya Gandhi has been attending the classes from the start – and she loves them. "It's a good way to unwind and feel fresh and relaxed with a clear headspace when going back to work. Louise is really attentive and shapes the classes around us," she said. "We could have a really challenging class one week with all sorts of core workouts and headstands, the next week a lot of the lesson could focus on calm, breathing techniques. It all depends on how we are feeling.
"We really notice the difference it makes when we return to work, especially if we've been hunched at a desk all day focusing on the computer screen. It's great to stretch and move about, and it's a good form of exercise, too. We're very lucky we get to take part in such a great activity."
International Yoga Day is held on 21 June, which just happens to be a Thursday this year, so Louise will be teaching Pad at 12.30pm. "As usual, I will adapt the class to their needs on that day," she said. "But I might add some special elements – just to mark the occasion!"
Some of the benefits of yoga
Reduced body tension and stiffness
Better posture and muscle tone
Increased flow of oxygen to the brain – lifting your mood
Reduced feelings of stress and anxiety
Increased flexibility
Enhanced mental focus
Improved sleep