Tight deadline? No problem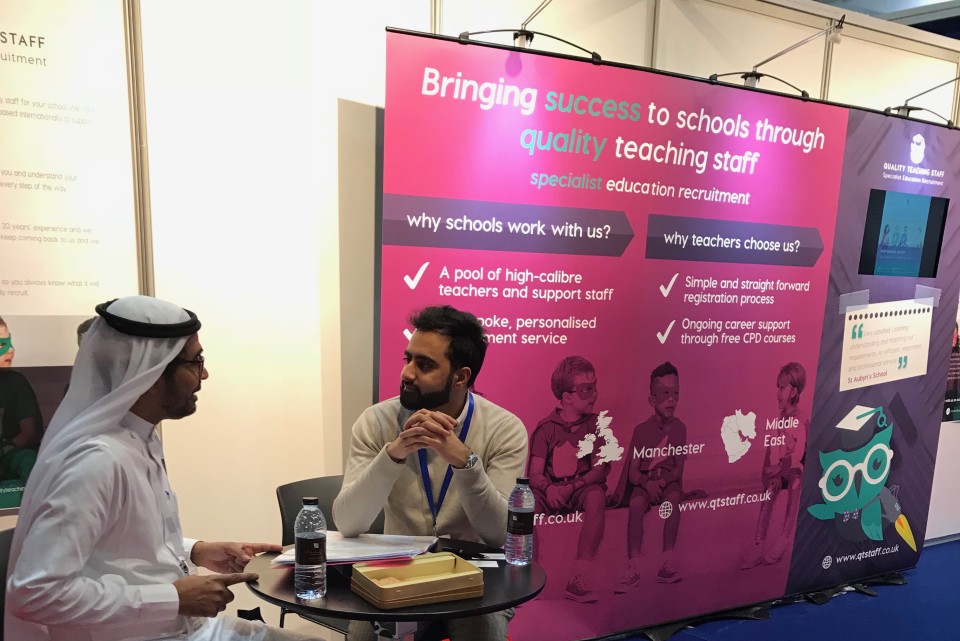 There were just three weeks to go when Quality Teaching Staff signed up for the Global Education Supplies and Solutions (GESS) conference in Dubai.
Syed Shah is Managing Director of Quality Teaching Staff (QTS), a UK-based education recruitment company. QTS branched out into the Middle East about a year ago so the conference was the ideal opportunity to build an international recruitment platform – but QTS had no international marketing content, and there was less than a month to go, so the race was on.
Syed turned to Pad Creative, his trusted design agency. In fact, the Pad team offer much more than mere design advice. Syed said: "Pad have not only created the best graphic work and content, they have also helped us with excellent techniques to engage our customers. I first got in touch with them when some very clever marketing caught my eye when we were setting up the business and I have never been disappointed. They always given honest, intelligent advice – everything from our logo design, brochures, leaflets and website design work has Pad's footprint on it.
"GESS conference is the largest event for education suppliers. We already had candidates interested in working in the Middle East and a vision so it was important to be a part of it this year. I knew there wasn't much time, but I also knew that Pad would be honest about what was achievable and the team would produce quality work to help us stand out from the crowd. And that's exactly what they did."
The Pad team, led by Leah, set to work straight away. She said: "QTS needed international marketing material for the Dubai conference that was appropriate for the Middle Eastern market while retaining the strong QTS branding. The tight timescale really focused our minds and we devised a schedule with daily tasks and deadlines so that we could deliver exactly what Syed needed. We agreed on the overall look and then adapted it to create the conference stand, banners, marketing brochures and leaflets. It was a lot of work but really satisfying to see it all come together."
The conference was a huge success for QTS. Syed said: "We won contracts that we could only have imagined before. We collected over 200 vacancies and placed more than 10 candidates while we were there. Our biggest achievements have been winning contracts from high-profile clients in the Middle East who now work exclusively with Quality Teaching Staff.
"Our stands were consistently noticed and attracted many schools and clients to come and talk to us. We felt this was down the excellent design and colour work by Pad that really drew people's attention to the stand. Pad responded to the tight deadline and their work has helped us expand our business."