Report is a resident project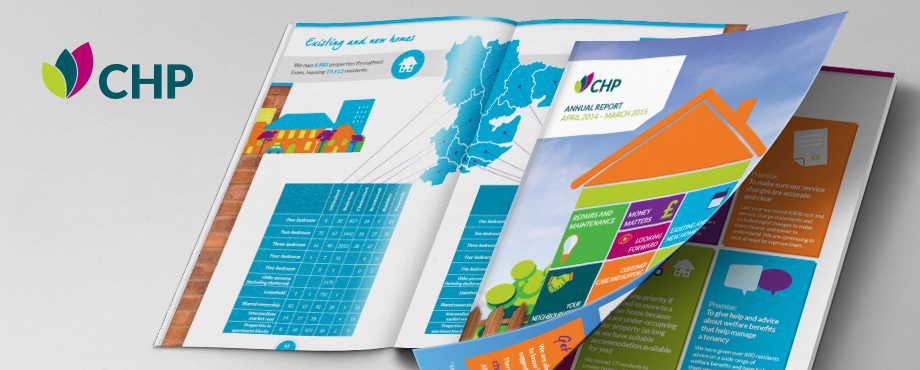 Have a look one of our latest projects – the annual report for housing association, CHP, at https://www.chp.org.uk/. It's bright, lively and accessible. Everything you need to know about CHP – from repairs and maintenance to money matters, community engagement and much more is packed into just 20 pages. And it's written and designed in a way that everyone can understand.
Now, we'd love to take the credit on behalf of Pad's talented design team but we did have a secret weapon – the residents of the housing association themselves.
CHP has a strong tradition of involving residents in the decisions that affect them, and that was part of Pad's brief – to produce an annual report for the residents, by the residents.
The Pad team had several meetings with the residents' group where their input on the design concepts was taken on board. They were a key part of the decision-making process and their feedback was invaluable in producing a report that is fully accessible to residents.
Jade Parker, CHP's PR and Marketing Manager was delighted with the result. She said: "Excellent service from Pad throughout the design and production of our annual report this year. Our resident group thoroughly enjoyed working with you, as did I. Thank you for creating a bright and colourful report for our readers to enjoy."