We've moved!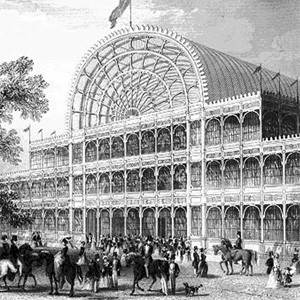 Pad got a new pad (sorry – we couldn't resist the pun!) this summer. We packed up our boxes, unplugged the kettle and moved three miles down the road to Crystal Palace.
"We've been growing steadily and we simply ran out of space in our old offices," said Peter Jacobs, Director. "We love the vibe of Crystal Palace – there's a really creative feel to the area and we're looking forward to getting to know our neighbours better, and maybe working with them, too."
And just to show we've done our homework about our new home, here's five facts about Crystal Palace:
Home of the Great Exhibition in 1851 – or was it? The exhibition was actually held in a temporary structure called The Crystal Palace in Hyde Park. The building was such a success that it was moved to Sydenham once the exhibition was over. Marvels on display included the Koh-i-Noor diamond, an envelope machine and a barometer using leeches.
The highest scoring member of the Crystal Palace FC squad was Peter Simpson, who scored 153 goals and 19 hat-tricks in the 1920s and 30s. Not to be confused with Peter Simpson, who played for Arsenal in the 1960s and 70s.
The Crystal Palace TV transmitter is the third-tallest structure in London, standing at 640ft.
One of the scenes in the Michael Caine film, The Italian Job, was filmed in Crystal Palace.
Crystal Palace Park was home to the first-ever FA Cup Final in 1895 and continued to host the contest until 1914.
The new address: Pad Creative, 3 Cawnpore Street, London, SE19 1PF.