Sky's the limit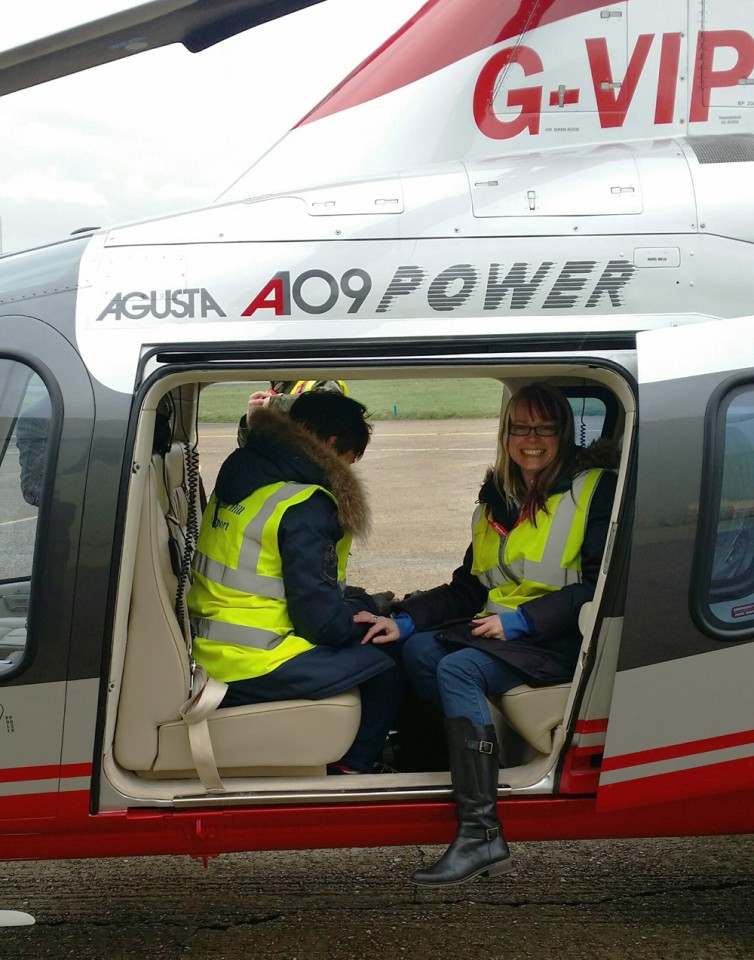 One of Pad's clients has launched a helicopter shuttle service from London's Biggin Hill Airport into central London, and Pad has designed the branding, brochure and website.
The Heli Shuttle means that executives flying into London Biggin Hill Airport can reach central London in just six minutes. And they will fly over London's breathtaking cityscape along the way.
The photography for the project was art directed by Pad's Director of Creative Services, Alison Steward. It was an especially challenging task for Alison as she had to overcome a crippling fear of heights before she could even enter the helicopter.
She said: "My fear of heights is so strong that I have had panic attacks in the past. Throughout the morning I was tempted to play safe and ask someone else to art direct the shoot but that would have meant that I had let myself and my client down, and I couldn't let that happen. So I mustered up all my courage and forced myself to be strong. And I'm so glad I did because it was an amazing experience. London is such a beautiful city and it was a real privilege to see that wonderful skyline from a different perspective.
"It was an air-to-air shoot with two helicopters. I was in one with Paul, the photographer, who took shots of the other helicopter flying past London's landmarks while I reviewed his photos on a laptop. We only had 40 minutes for the entire photoshoot but we had a clear plan of what we wanted to achieve. The pilots were so skilled that the trip went by in a flash and we got some stunning photography in the short time we were in the air.
"I'm so grateful to everyone who encouraged me to do this project and to our client, the pilots and the photographer for a unique experience. It's gone a long way to helping me overcome my fear.
"If you're thinking of hiring the Heli Shuttle for the short 6-minute hop from London Biggin Hill Airport, I'd recommend it. You're in for a treat, though the views are so amazing that you'll probably wish the journey lasted longer!"