Food for thought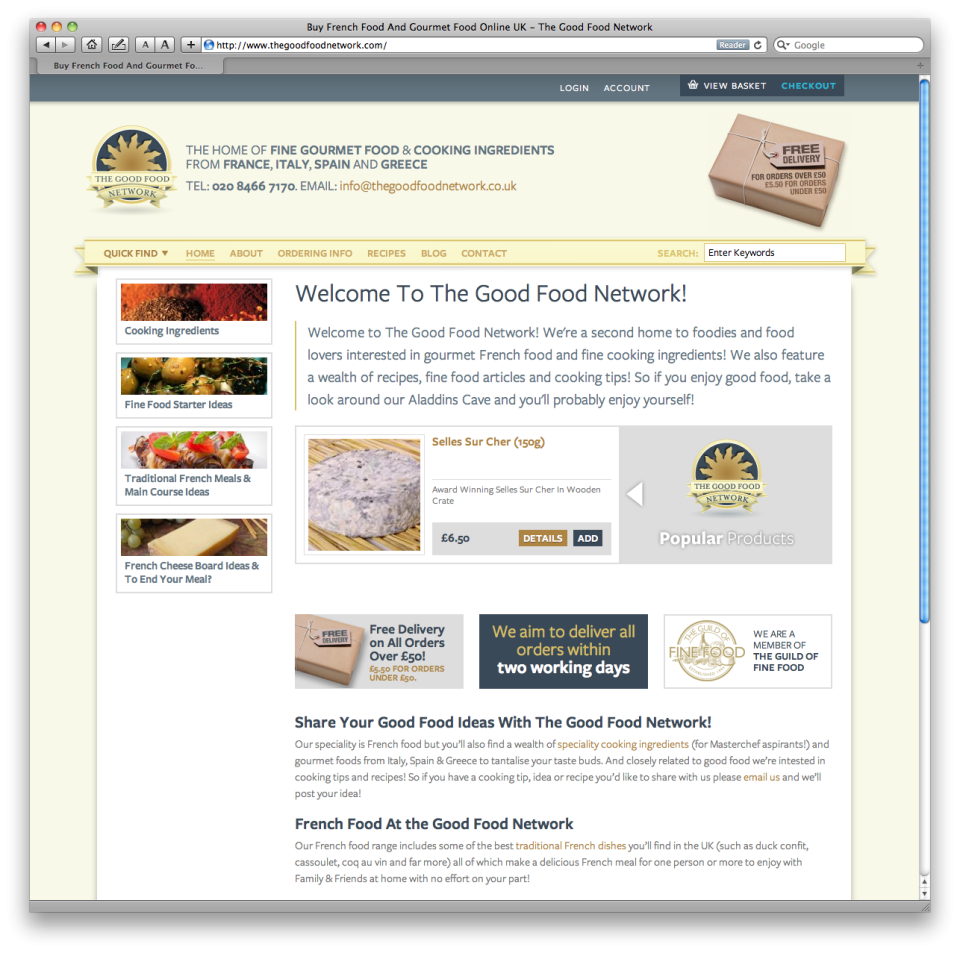 If you're looking for a design company that can produce a good-looking website that's easy to update and is great for search engine optimisation, check out www.thegoodfoodnetwork.com
Designed by Pad, the Good Food Network does exactly what it says on the tin – it's the place to go for gourmet French food and fine cooking ingredients that you won't find in your local supermarket, like top-quality saffron, black truffle butter, vanilla pods and lots more. And for real foodies, the site also has recipe ideas, a blog section and a discussion forum.
Director, Christian Gimblett, said: "We've worked with Pad for eight years now. They designed our first website and did such a good job that they were our first choice when we wanted to upgrade. They have come up with some very good ideas, both technically and graphically. The result is a website that's easier for us to update but, above all, it's easier for customers to find our products – we've already had a lot of feedback on the ease of searching on the new website."
Pad Director, Peter Jacobs, said: ""For an ecommerce site like this, we chose WordPress with the Shopp plug-in because it's very user-friendly for the client to update. Christian can add products, write the blog, and in fact manage all aspects of the website within one user area.
"Another important aspect of ecommerce sites is search engine optimisation – getting the best possible rankings with search engines like Google – and we've achieved that with the new site. We'll also be making extensive use of Google Analytics to improve the customer experience and increase sales."
www.thegoodfoodnetwork.com – a website that's good-looking, friendly, clever and low-maintenance. Now that's a combination you don't often find.