Perfect ingredients for a partnership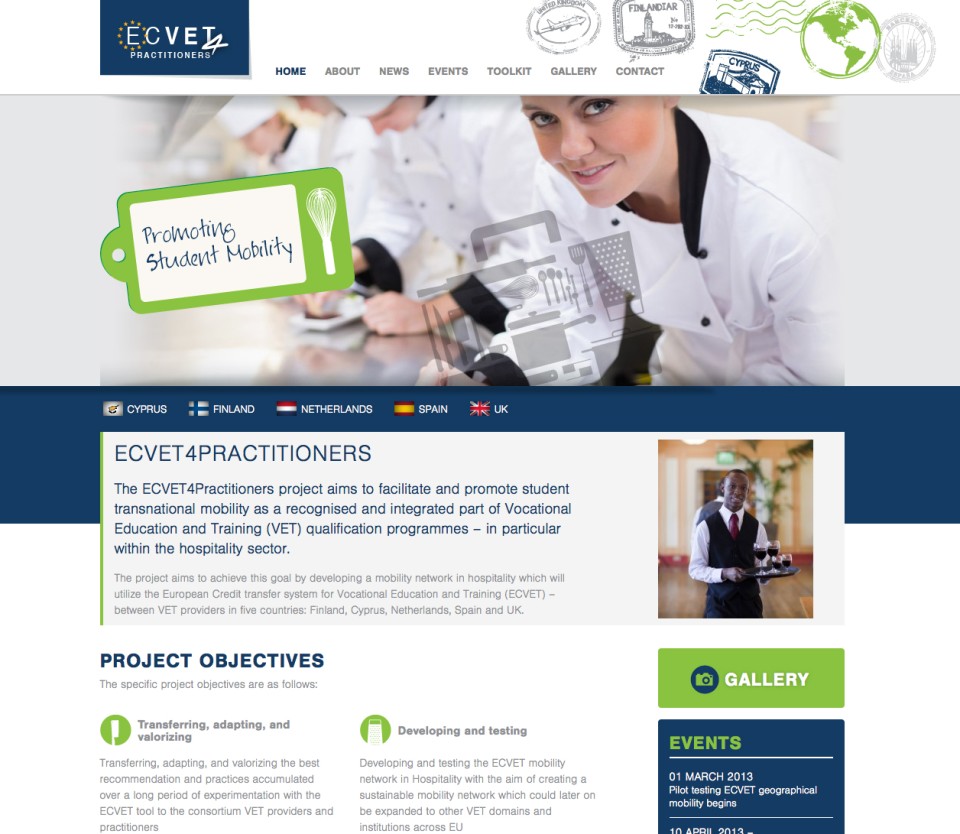 When you're involved in a partnership with colleges in five European countries affecting 35,000 students you really want to work with an agency that's professional, helpful and understanding. Lucky for the International team at Westminster Kingsway College they chose Pad when developing a website and leaflet for a new European Union funded project, ECVET4Practitioners.
The international team at Westminster Kingsway College together with counterparts at colleges in Cyprus, Finland, the Netherlands and Spain,  are developing a mobility network for European hospitality students to help them study and work abroad using the European Credit transfer system for Vocational Education and Training (ECVET).
The website, http://www.ecvet4practitioners.com, and accompanying leaflet explain all about ECVET4Practitioners in five languages. The website also has a news section, photo gallery and diary of events which can be updated by the project team.
However Pad's contact at the college didn't stop with the international department. The project needed a logo so Senior Designer Jon Garrard set up a competition open to the graphic design students from all partner colleges. The winner, Swee Tan of Westminster Kingsway College, won an iPad for his design which stood out from the rest.
Now the project is up and running, Kirsty Phillips, International Partnerships Project Manager at Westminster Kingsway College is delighted with the results. She told Jon: "The leaflets were a big hit. Our partners had nothing but praise for them when they were unveiled at a recent partnership meeting. They were keen to get their hands on as many as they could to take away with them (despite their luggage restrictions!). Thank you."