Partnership in action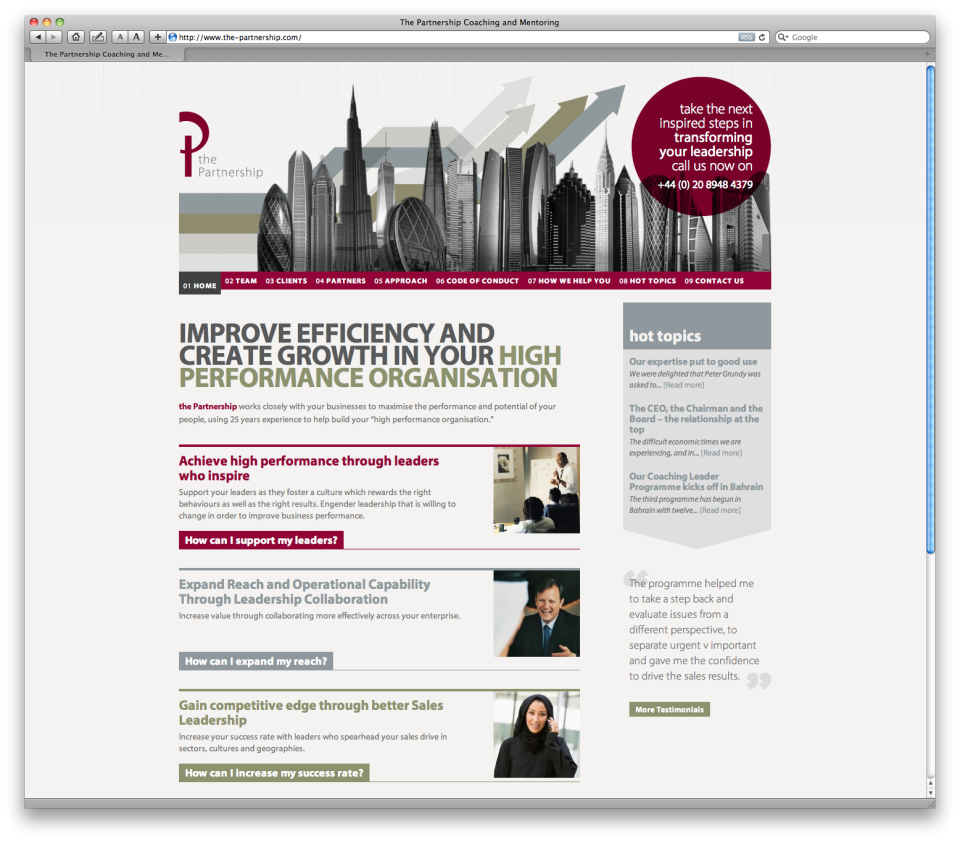 Take a look at the website we've designed for the Partnership. It's bright, clean and easy to navigate.
We've worked with the Partnership for several years and got to know them and their brand really well so when they asked us to spruce up their website, we were happy to help. The Partnership is a truly international company so we included a cityscape illustration on the home page. The new design also allows the Partnership to manage the website's content themselves – wherever they are in the world.
Peter Grundy, Managing Director of the Partnership, said: "Pad were recommended to us by a friend and we've worked with them ever since. They've never let us down and they're great to work with – both personally and professionally. It really is a true partnership."