Game on for the Olympics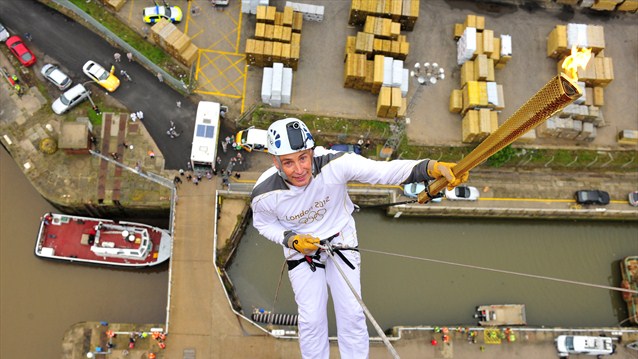 Looking forward to the Olympics? Now, we like beach volleyball as much as the next sports fan but at Pad we're especially excited by the Olympic torch.
It's a classic piece of British design and it's even won the Design of the year award 2012. The torch was designed in London, engineered in Basildon and manufactured in Coventry. Like all good designs, it's elegant, memorable and, crucially, it's fit for purpose. And there's loads of symbolism, too: It has 8,000 holes, representing the number of people who will take part in the relay as well as the number of miles in the relay; and the triangular design is a reminder that this is the third time the Games have been held in London. It's lightweight, economical and sustainable. Torch designers Barber Osgerby said: "It has to function at high altitudes, sub-zero temperatures, in strong winds and also be incredibly light as so many different types of people will be carrying it."
We'll get the chance to see the torch when the relay comes to Crystal Palace on Monday 23 July – just three days before it arrives at the Olympic Stadium. And for an even closer look, we're planning a trip to the Design Museum where it's on display until 4 July.